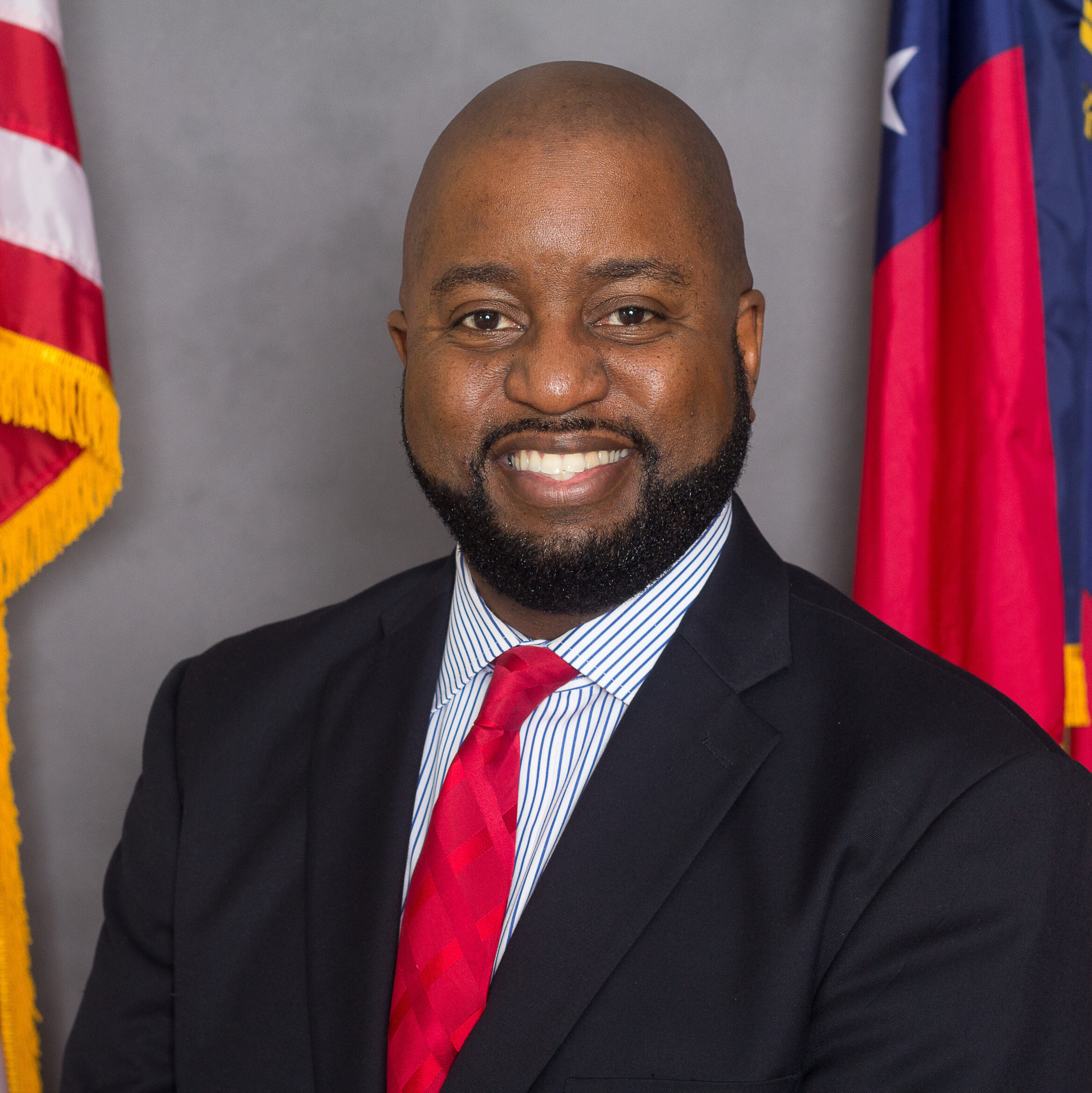 STEVEN B. Kendrick, chairperson
Steven Brian Kendrick was born and raised in Augusta, Georgia and was educated in the Richmond County Public School System. He attended Florida A & M University (FAMU) and graduated Magna Cum Laude with a BS in Business Administration from FAMU's School of Business and Industry (SBI), which is where he also obtained his MBA in 1991. He served as a business school professor at Augusta University, Paine College and the University of Phoenix, as a salesperson in the pharmaceutical industry and as an officer in a family business, Augusta Blueprint. Mr. Kendrick is a licensed REALTOR, and a licensed real estate instructor.
On January 2, 2009, Mr. Kendrick was sworn in as Tax Commissioner in Augusta-Richmond County, Georgia. Commissioner Kendrick has a keen interest in economic and community development as indicated by his involvement as Chairman of the Augusta Economic Development Authority and his membership on the Augusta Land Bank Authority. He provides visioning and strategic planning for these two vital organizations as they concentrate on recruiting and collaborating with businesses and organizations who want to locate, expand and redevelop in our local community. Below is a list of organizations included in his community service history:
· Chairman of the Augusta Economic Development Authority
· Chairman of the Boys and Girls Club of the Augusta, Georgia
· Chairman of the Augusta Downtown Development Authority
· Chairman of Leadership Augusta
· Chairman and Founder of the E3 Leadership Foundation, Inc.
· Chairman of the Augusta-Richmond County Minority Business Development Council
· Chairman of Youth Leadership Augusta
· Chairman of Jenkins-White Charter School Governing Board
· Chairman of the Greater Augusta Arts Council
· Founder of Project Impact Augusta
· Vice-President and Executive Committee of the Georgia Association of Tax Officials
· Secretary and Executive Committee of the Tax Commissioner's Technology Council
· Co-Chairman of Destination 2020 – Augusta Metro Chamber of Commerce
· Board Member of Augusta Tomorrow, Inc.
· Board Member of the Augusta Metro Chamber of Commerce
· Board Member of the Augusta, Georgia Land Bank Authority
· Board Member of the New Bethlehem Community Center
· Board Member of the Lucy Craft Laney Museum
· Board Member for the Salvation Army of Augusta
· Board Member of the Richmond County Technical High School Advisory Board
· Board Member of the Paine College Division of Business Administration's Advisory Board
Commissioner Kendrick has received many recognitions and acknowledgements including the 2011 Perry Broadcasting Soul Awakening Award, 2013 Augusta City Classic Leadership Award, 2013 100 Black Men Trailblazer Award, and the 2016 96.3 Kiss FM Seed Sower Relationship Award to name a few. He is a graduate of the Georgia Academy for Economic Development (2006), Leadership Augusta (2003) and served as a statewide host for the Georgia Chamber of Commerce's Red Carpet Tour. He is a member of the Psi Omega Chapter of Omega Psi Phi Fraternity and the Alpha Mu Boule of Sigma Pi Phi Fraternity. His home church is Williams Memorial CME and he also attends Beulah Grove Baptist Church. He is married to Pamela Butler Kendrick and they have six children.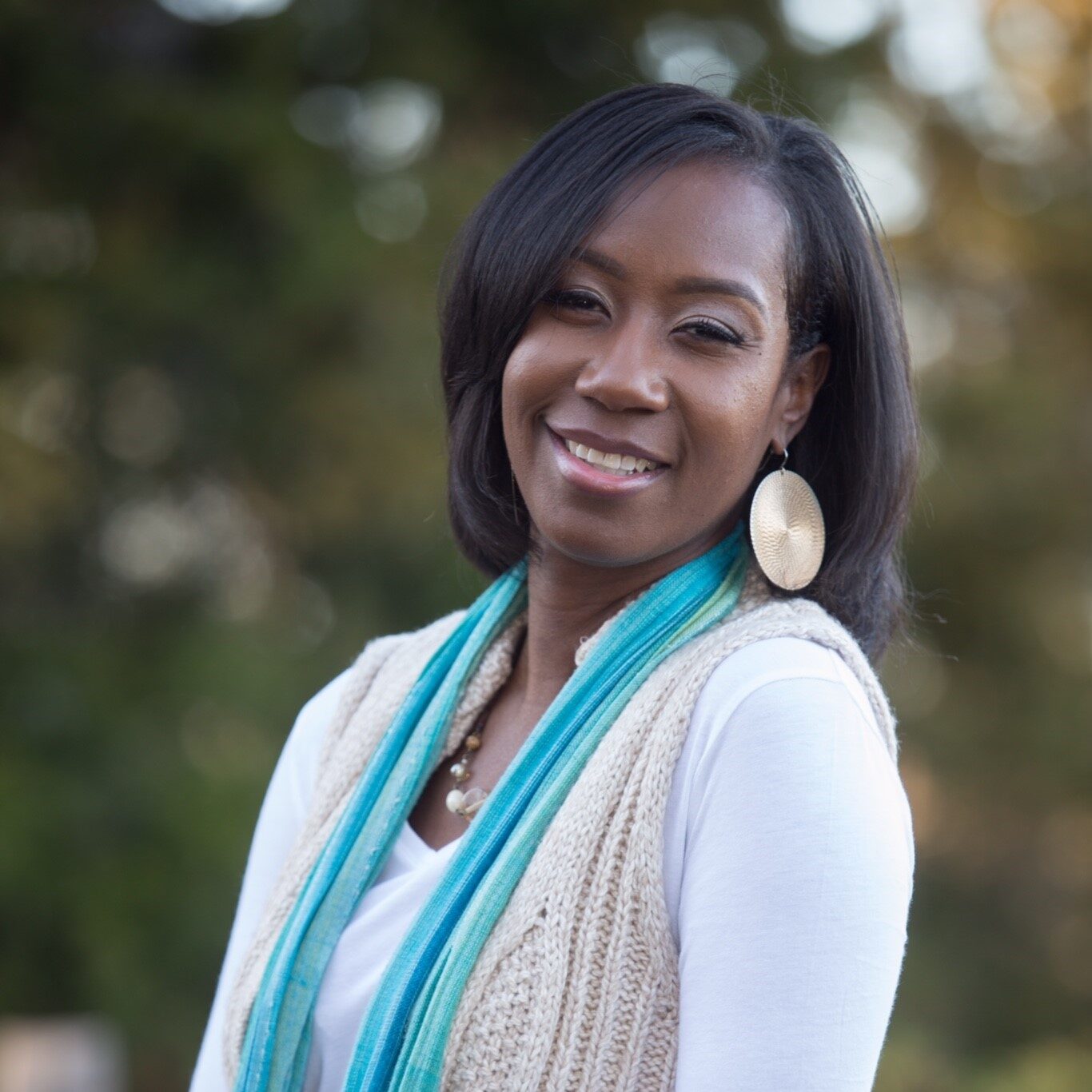 Dr. aishia l. williams, secretary
Dr. Aishia Leverett Williams is a licensed psychotherapist with a private practice that addresses psychological disorders and mental distress. She is also an Assistant Professor of Psychology at Paine College.
Dr. Williams has 17 years of experience in counseling and mental health. In addition, she holds several degrees and certifications that identify her as a resource to our local community for mental health. She has developed and implemented several programs, conducted workshops and seminars, as well as presented numerous speaking engagements.
Dr. Williams currently serves as vice-chairperson for the Personnel Board for the City of Augusta, a position she was appointed to in 2010. She is also currently serving on the City of Augusta's Port Authority, which is also an appointed position. She has previously served on several board and committees throughout our community including the E3 Foundation for the last decade.
Dr. Williams is married to Charles F. Williams Jr. and has one daughter.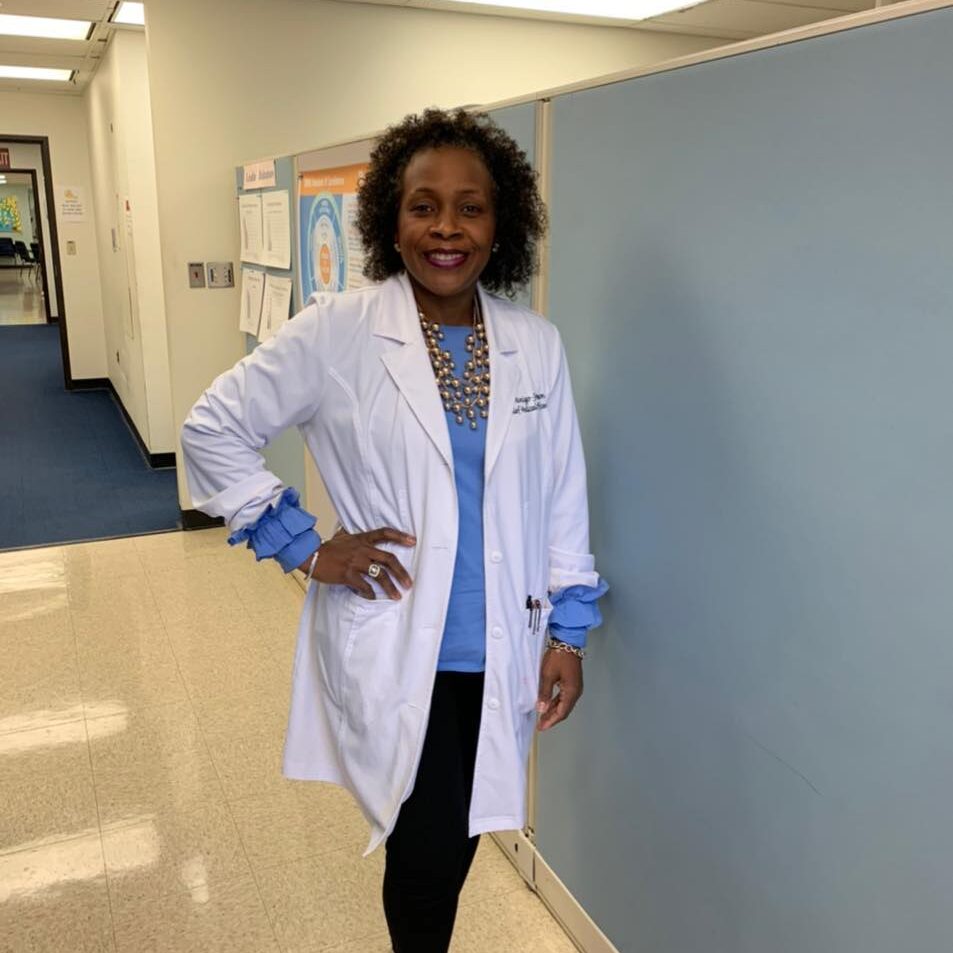 dr. monica Manigo-Johnson, Treasurer
Dr. Monica Manigo-Johnson currently serves as the Chief Medical Officer for Savannah River Nuclear Solutions, Inc, a Federal contractor to The Department of Energy at Savannah River Site. Dr. Manigo-Johnson has direct oversight of all medical and psychological services within the medical department, providing care to thousands of employees yearly. She also has oversight of the Emergency care services as she serves as the Medicine Control Physician for the Paramedics at Savannah River Site. Previously, Dr. Manigo-Johnson served as the Medical Director for Rural Health Services at the Margaret J. Weston Clinic in Clearwater, SC.
Dr. Manigo-Johnson has previously served with multiple organizations including the Ronald McDonald House, Inc of Augusta and the Greater Augusta Arts Council.
She is a member of Alpha Kappa Alpha Sorority, Inc. and is an active member and President of Jack and Jill, Inc., Augusta Chapter. She also serves on the Membership committee for the Southeastern Region of Jack and Jill of America, Inc.
Dr. Manigo-Johnson is married to Rev. Tederell Christopher Johnson, Sr. and they have five active children.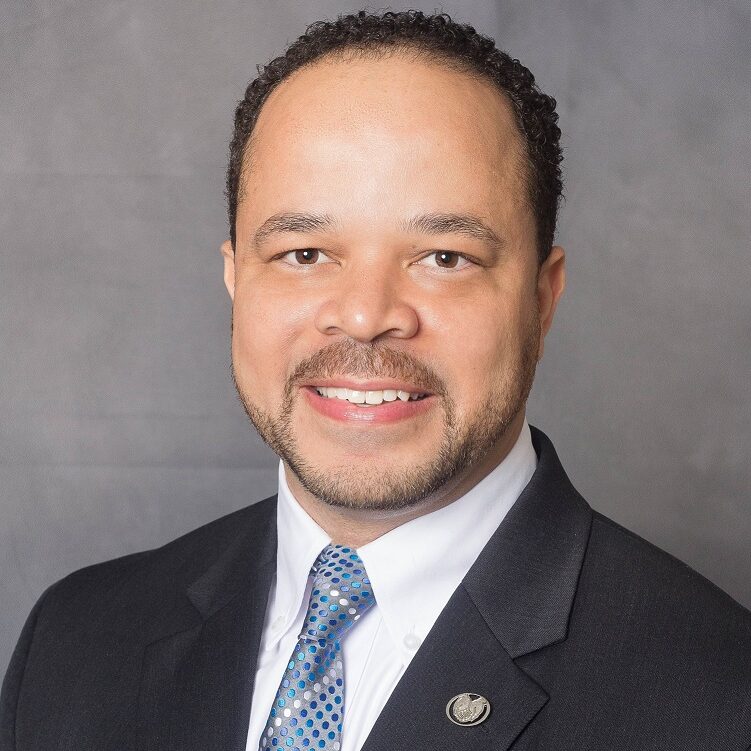 James Samuels O'Neal, Member
James Samuels O'Neal is a second-generation owner of an Allstate Insurance agency in Richmond County, with approval to open a second agency in Columbia County. He currently serves as a Planning and Zoning Commissioner for District 1 of Augusta, Georgia, appointed by Commissioner Bill Fennoy.
Mr. O'Neal is one of six Allstate agency owner trainers teaching new agents best practices techniques over the course of a year. He has served as Chairman of Leadership Augusta's Board of Directors and remains an active board member. He is also a member of Historic Augusta, Historic North Augusta, the Arts and Heritage Center of North Augusta, and the O'Neal Foundation, which hosts the annual Father Daughter Gala on Father's Day.
He is the owner of the Charles Hammond House, listed on National Register of Historic Places. It is one of the oldest house structures still standing in South Carolina. He is charged with restoring the house, built in 1775, to its former glory of architectural renown achieved in 1830.
Mr. O'Neal is a member of the Psi Omega Chapter of Omega Psi Phi Fraternity, Inc. He also serves as a advisor for Project Impact and was a founding member of the group.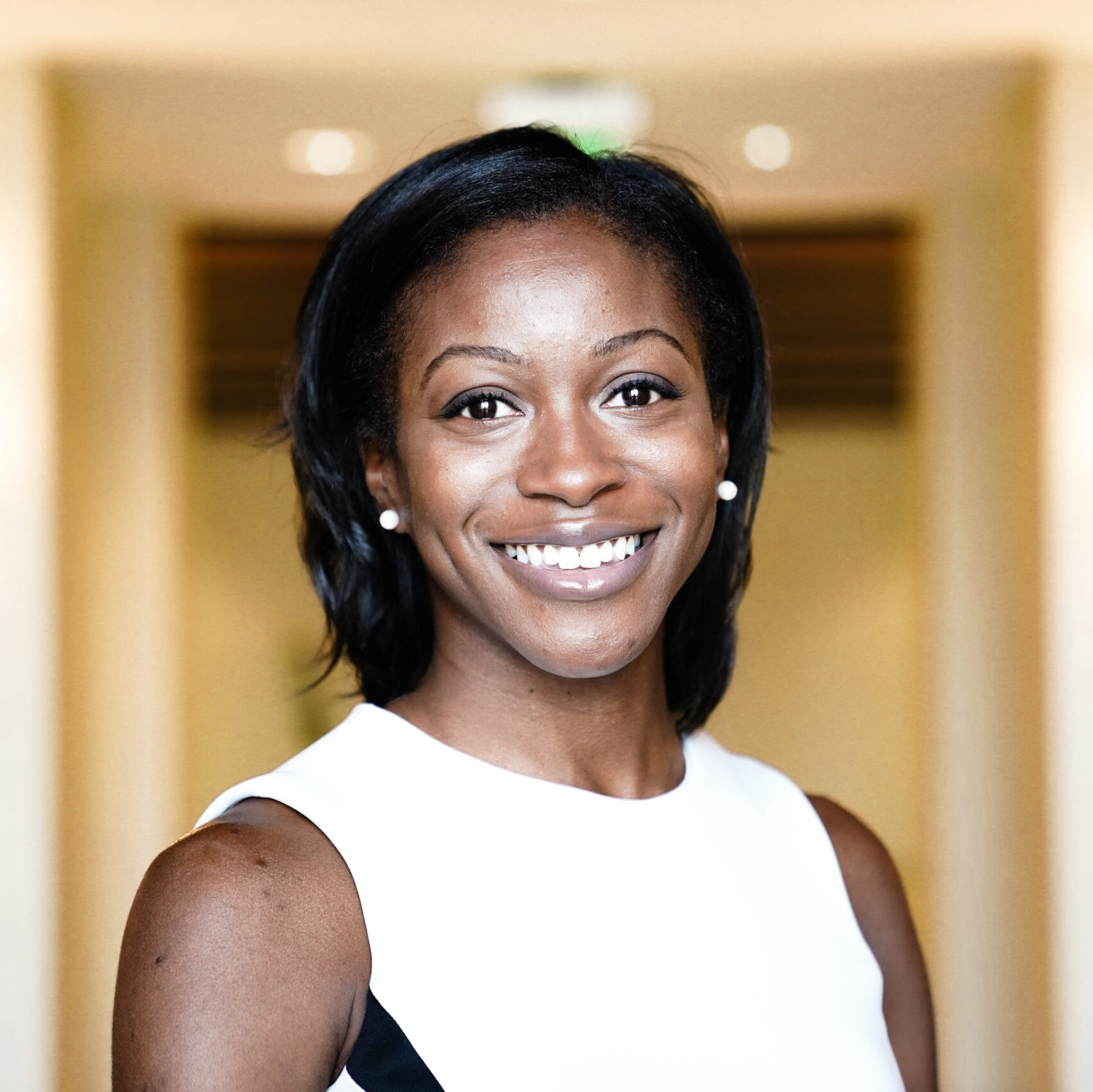 Mrs. Britney Pooser is the Director of Outreach and Inclusion, with the Medical College of Georgia Foundation. She previously served in the United States Navy for six years and is a graduate of Augusta University, the Pamplin College of Arts, Humanities, and Social Sciences.
Mrs. Pooser has a passion for community development and service. Britney is working diligently, with community partners, to revitalize the Harrisburg community in Augusta. She has served as a chairperson with the Augusta-Richmond County DFACS and Private Foster Care Board; organizing events, planning for foster care placements, and training foster parents throughout the state of Georgia. She wishes to ensure that people are cared for properly and represented in the communities in which they live, throughout all phases of life.
Britney is a member of Alpha Kappa Alpha Sorority, Inc. She spends her time volunteering with multiple organizations throughout the CSRA, ranging from the Fisher House of Augusta, Habitat for Humanity, to the Children's ministries at True North Church of North Augusta.
Mrs. Pooser is happily married to Jeffery Pooser and is busy being a new mom to Samara Pooser, born March 2021.